Competitive Rug Cleaning Services in London At Affordable Prices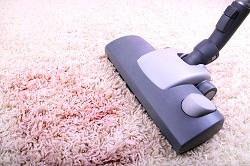 Have you got a favourite rug which you can't bear to part with? Then don't throw it away when it gets worn and tired, just call us on 020 3744 0875 instead! We offer incredible rug cleaning services in London at affordable, local prices so that you never have to throw away your old living room rug! With our unbelievable prices we can put replacement costs to shame. So if you don't want to part with your hallway runner or your faux fur bedroom rug, ask one of our Cleaning Home cleaning specialists to pop by and take a look. We can clean your rugs super-quick without ever needing to take them away! Remember that with our prices you really don't want to miss out, so fill in our online enquiry form before it's too late!
How Much Of A Difference Can Our London Rug Cleaners Make?
If you think that your rug is way past saving then don't give up on it until you've spoken to one of our professional London rug cleaners. With many years of experience, our expert cleaners can transform all sorts of rugs giving them a new lease of life and a just-bought-feel. So if your rug is stained, drab or just a bit threadbare, book a rug cleaning package with us today! Our team can refresh compressed fabrics, removing dirt, stains and years of dust. Our comprehensive range of specialist cleaning products even means that we can treat delicate or unusual rugs with no problem at all. Whether it's a fur, silk, wool, suede or jute rug, our team can work their magic in just one quick session.
Quick & Efficient Rug Cleaning Services in London
Our rug cleaners are the best in the business and have been expertly trained to work quickly and efficiently. Experienced at working on business and household projects, they can blitz their way through one or hundred rugs super-quick. So if you don't have time to hang around or if you need to transform your home ASAP, make sure you hire a rug cleaner from our team! Our cleaners will always do their best to be with you within just a couple of days and can even help you out with a same-day service for emergency requests! Remember that our cleaning firm also offers incredible sofa and carpet cleaning services all over London so why not get everything done at the same time!
Deodorise Your Home with the Best Rug Cleaning Company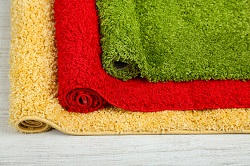 Many people underestimate just how many odours fabrics can retain. However, if your home smells musty or damp, you may find that one of our cleaning deals is just what you need. Designed to help remove unwanted smells for good, our London rug cleaning packages can do your home the world of good! So if you find that the smell of smoke is lingering in your home, remember that deep cleaning rugs, carpets and sofas really can help. To see for yourself, call us on 020 3744 0875 today. We have a 100% satisfaction rate and are guaranteed to leave your home smelling great!
Can Our Rug Cleaning Company Offer You A Good Deal All Over London?
At Cleaning Home we aim to provide you with outstanding rug cleaning services at rock-bottom prices wherever you are in London. So if you're looking for a deal to remember then there is no better firm which you can turn to! When you book with us you can choose from great one-off offers and incredible long-term deals. Team them up with some of our other great services and you can overhaul your home or office in no time at all. We are experts at cleaning rugs, carpets and other upholstered items and can offer you unforgettable rug and London carpet cleaning deals. So if you want to hire a rug cleaner that you can rely on, get in touch with our team today on 020 3744 0875!