Our Professional Steam Carpet Cleaning Services in London Are At Your Disposal!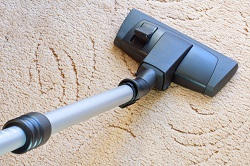 Our London steam carpet cleaning packages have been expertly designed to offer you reliable and cost-effective carpet cleaning solutions. With a range of great one-off deals and long-term packages, we can help you to master your floor cleaning! So if your carpets are starting to let your home of business down, call us on 020 3744 0875 to see what we can do for you. We offer an incredible selection of London carpet cleaning services that can be tailored to meet your individual needs. Our experienced team can even give you a quick quote over the phone in just a matter of minutes!
What London Steam Cleaning Can Do For You!
If you're wondering whether steam carpet cleaning is right for you then why don't you ask one of our experts for some advice! Our steam cleaning services are perfect for all sorts of long and short pile carpets and can give them an intense, deep clean at a great low-cost price. Unlike some other firms in London, we can guarantee to lift out built-in stains, allergens and dirt with ease, leaving you with a rejuvenated carpet that has that just-bought-feel. Our steam carpet cleaners in London can even help to restore faded colours by lifting out years of built-up dust and dirt. With our help, your carpets can look just as good as new so don't leave them looking drab and worn-out when you can call us on 020 3744 0875 now!
What Products Do Our Steam Carpet Cleaners Use in London?
If you have delicate or expensive carpets you may be concerned about the sort of products we might be using. However, we can guarantee that we only use the highest quality products on your household or business carpets. Designed to be effective yet gentle on even the softest of carpets, our products are mild yet intense at all times. With top-secret ingredients, they can seek out dirt and eliminate it in an instant! Our London deep cleaning methods are also proven to leave carpets safe for little ones and animals, with all cleaning products thoroughly removed.
Master Steam Carpet Cleaners in London!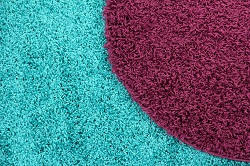 Our carpet cleaners are masters at what they do and have had excellent training in the art of steam cleaning. Taking pride in what they do, our cleaners are known for being the best at all aspects of steam upholstery cleaning in London. So if you have carpets, rugs, sofas or chairs which need to be deep cleaned, we are the only firm you need to call! Our experts can work their magic on any household or business carpets ASAP! So if you want to hire an experienced and knowledgeable team of experts in London, remember to call Cleaning Home today. We are the number one firm for steam upholstery cleaning and have a great team of master cleaners!
Our London Steam Carpet Cleaning Team is Waiting to Help
Need your carpets cleaned fast? Then pick up the phone and call us on 020 3744 0875 today! Our Cleaning Home team offer an unbelievably speedy service and can be with you as soon as the next-day! So if you've spilled something on your carpets or need to spruce up your office fast, our firm is sure to be able to help. With an extensive team of trained carpet cleaners in London and state of the art equipment, we can work more effectively and efficiently than any other team! If you're in desperate need of a same-day visit then we will even do everything we can to offer you one of our emergency steam carpet cleaning services! So don't let dirt, stains and colour fade rule your carpets, when we're ready and waiting to help!