Expert Upholstery Cleaning Services in London That You Can Rely On!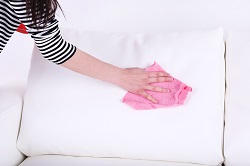 Upholstery cleaning can be a thankless task with a great deal of effort providing only limited results. However, when you hire an upholstery cleaner from Cleaning Home you can expect to get outstanding results! Our London upholstery cleaners are known for being real miracle workers, rejuvenating tired fabrics in just a matter of minutes. So if you have dining room chairs, armchairs or other upholstered items which you want us to work our magic on, call us on 020 3744 0875 now! We have a comprehensive range of household and business cleaning services which can be tailored to meet your individual needs! All of our packages are available at incredible prices, so don't pay-out for new furniture or for expensive cleaning products when all you need to do is call us for a quote!
Can Our London Upholstery Cleaners Deal with Delicate Fabrics?
If you have delicate fabrics that need cleaning it is important to leave it to the professionals. We have an extensive range of effective yet gentle products which can protect your fabrics whilst getting incredible results. So if you want to make sure that your upholstered furniture is in the best possible hands, make sure you use one of our expert upholstery cleaners in London! We offer an excellent range of mix and match services including stain removal and upholstery steam cleaning all over London. For more information or to find out which one is right for you, fill in our online form or dial 020 3744 0875 today!
Our Upholstery Cleaning Team Can Remove Built-In Stains in London
Built-in stains can be difficult to remove, however with our state of the art equipment and specialist products there is nothing we like more than eliminating stains for good! Coffee, wine and fruit juice stains can be gone in seconds, along with dirt, grease and other unwanted marks. Even if the stain has been there for longer than you can remember, our London upholstery cleaners can still work their magic! So if you've got old favourites or maybe vintage sofa which you want to clean up, there is no better sofa cleaning team which you can turn to!
Our Upholstery Cleaning Company Can Offer Amazing Value For Money in London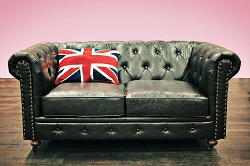 If you have more than one item which needs cleaning in your home or office then our special offers are perfect for you! Working quickly and efficiently, our London upholstery cleaning team can blitz their way through your furniture pieces leaving no stain on show or dirt unremoved. With our great commercial rates, we can even clean all of your office chairs at an incredibly low price! So if you want to get your furniture cleaned at a great, low-cost rate, make sure you take advantage of one of our spectacular deals today. Our upholstery steam cleaning packages are known for being the best across London and offer incredible value for money all year round!
An Incredible Team Of Upholstery Cleaning Experts in London!
So if you want to make sure that your upholstery is in the best possible hands make sure you hire an upholstery cleaner in London from our professional team! Our cleaners are masters at stain removal, intensive treatments and odour-removal and can give your furniture a whole new makeover. With an incredible attention to detail and many years of experience, our team are guaranteed to get you the best possible results! So if you want to say goodbye to drab or dirty furniture, call our Cleaning Home sales team on 020 3744 0875! Our customer services team can give you a free and no obligations before booking your furniture cleaning package in at a rock-bottom price!